Owl City & Carly Rae Jepsen - Good Time (Richello Remix)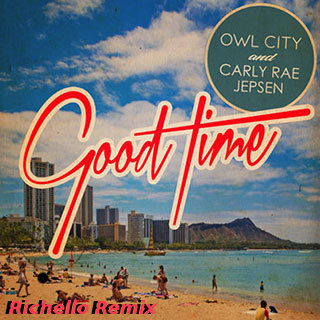 First came Owl City than Sex Ray Vision now it's Richellos turn. This young man shows his talent with another remix of the song 'Good Time'. His remix has another tune and is more interesting than others because of the melody. Enjoy!
---
Zuert kam Owl city, dann Sex Ray Vision und nun ist es die Sache von Richello. Der junge Produzent begeistert die Musikwelt mit seinem Remix von 'Good Time'. Dieser Song unterscheidet sich durch seine unverwechselbare Melodie und der Klang des Originals passen perfekt zusammen. Enjoy!
Owl City & Carly Rae Jepsen - Good Time (Richello Remix) |
Direct Download