Mac Miller x Pharrell - Onaroll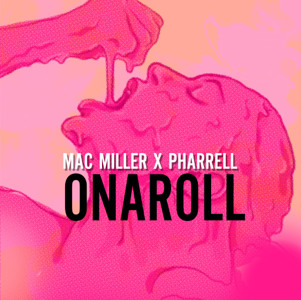 Pink Slime heisst das Projekt, in welchem Mac Miller und Pharrell gemeinsam interagieren. Mac Miller reimt auf den unverkennbaren Beat von Pharrell was sich sehen lässt. Dieser neue Song, gleich auch der erste von Pink Slime, heisst 'Onaroll'.
---
Pink Slime is a project of Mac Miller and Pharell. Mac Miller makes vulgar vocals over the beat of Pharrell. Massive! This new track is called 'Onaroll'.
Mac Miller x Pharrell - Onaroll |
Direct Download